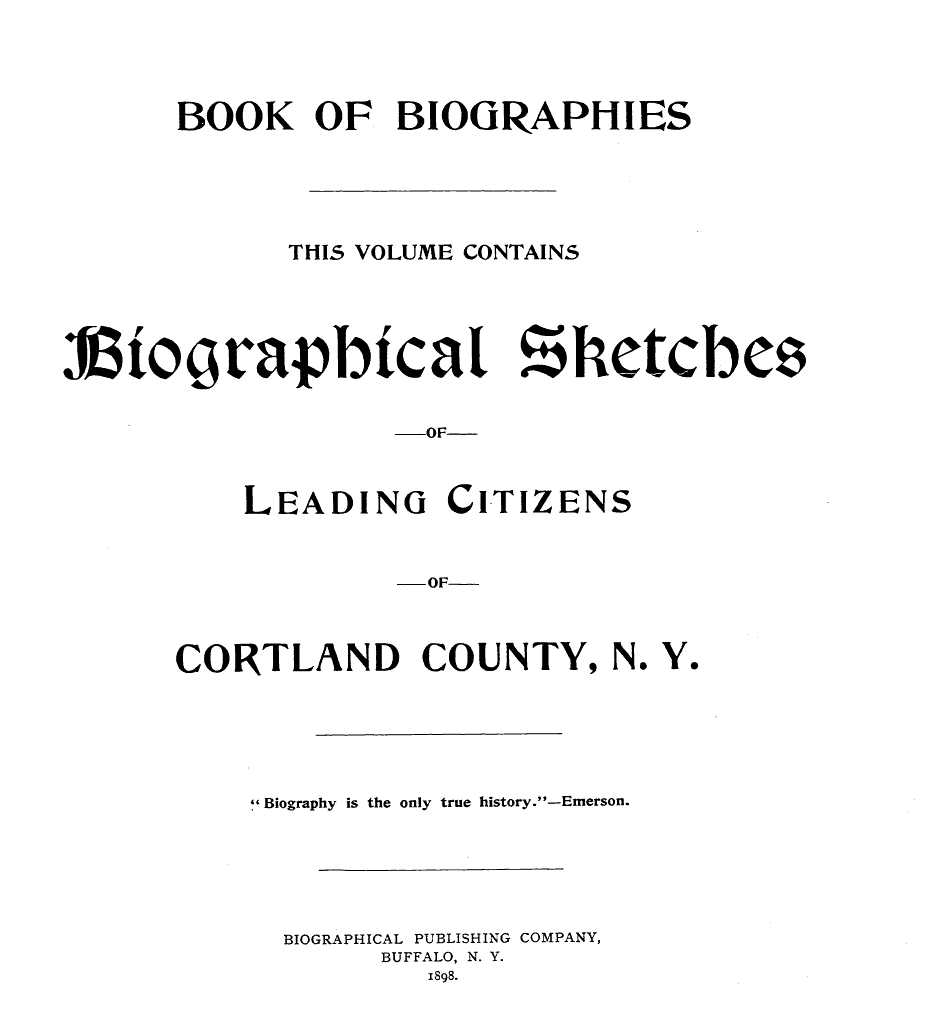 Publisher's Note
Preface
Index - A - E

9 Aug 2016
Index - F - P
Index - R - Y
Portraits
To request the biography of a non-highlighted person listed in the index, please email Tim Stowell. I'll post it as time permits.
Please no more than 2 names per query.
---
Names requested, in order of request, not yet posted:

24 Sep 2017
None
Names being transcribed: 14 Jun 2009
Bushby, Robert
Dana, Dr. Henry T.
Holcomb, Isaac H.
Hyatt, Mrs. Julia E.
Kennedy, Henry
Kenney, Amos L.
Knox, Hon. Stratton S.
Smith, Robert Bruce
Tripp, Hon. James H.

---
You are visitor x. There were 2875 visitors at our previous host from 20 Nov 2005 to 27 Aug 2011. Stats lost for 27 Aug 2011 to 24 Dec 2014 and subsequently.

If you have any suggestions, please e-mail Tim Stowell
Created 20 Nov 2005
LAST UPDATED: 24 Sep 2017
Thanks for Stopping By!
Cortland County main page