&nbsp &nbsp &nbsp &nbsp &nbsp &nbsp &nbsp &nbsp &nbsp &nbsp
Cortland County, NY
Cemeteries
(grouped by town)
&nbsp &nbsp &nbsp &nbsp &nbsp &nbsp &nbsp &nbsp &nbsp &nbsp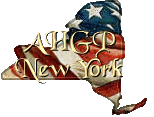 Click HERE to break out
of a framing site
---

Summary listing of Cortland Co. Cemeteries

Partial List of Cemeteries in Tree Talks

Political Graveyard site for Cortland County (offsite)
---
NOTE: The majority of the information presented on these pages is from Cortland Historical Society files from readings done during the 1920's and 30's. If you have any additional information and/or corrections, please send them to me at the e-mail address below.

If you have any suggestions, please e-mail Tim Stowell
Created 20 Aug 2005
LAST UPDATED: 24 Sep 2017
You are our welcome visitor since 26 Aug 2011 -- thanks for stopping by!
Cortland County main page